Commercial

Roof Repair Services in Colonie & Albany
Albany Build Pros has been trusted by Albany and Colonie businesses for their roofing repair services for over 15 years. Regardless of roof type, Albany Build Pros has the technical skill and experience needed to create a durable and resilient roofing system.
Depending on the size of the roof and your budget, Albany Build Pros can recommend a commercial roofing repair material that's right for you, including EPDM single-ply rubber roofing membrane, TPO single-ply ENERGY STAR® roofing membrane, modified bitumen, cold-applied gravel, or hot built-up asphalt.
Contact Albany Build Pros today to start the conversation around your commercial roofing repair needs.
Low slope and flat roofing require a specific roofing solution because traditional shingles will not hold up against standing water, severe weather, and extended direct sunlight. That's why an EPDM (ethylene propylene diene terpolymer) roofing system is the preferred material. EPDM is the choice because of its resilience against the elements and flexibility in low temperatures. Additionally, its high-wind resistance makes it more desirable than other options.
Ruberoid® Torch Smooth Membrane
At Albany Build Pros, we recommend Ruberoid® Torch Smooth Membrane for low slope and flat roofs. It is a strong, resilient, non-woven polyester mat that is coated with a weather-resistant, APP polymer-modified asphalt. The membrane is available with a smooth surface. Ruberoid® Torch Smooth Membrane is backed by GAF, a company with over 130 years in the roofing industry.
Ruberoid® Torch Smooth Membrane is typically guaranteed for up to 15 years, with some select roofing systems available with up to a 20-year guarantee. The installed cost of this system is also less than most single-ply systems on the market. The installed roof weighs less than 2 pounds per square foot. It's slip and tear resistant because of its pliability and elongation characteristics. It is specially formulated for new and re-roofing applications as well as flashings. For more information on using Ruberoid® Torch Smooth Membrane for your commercial low slope and flat roof, contact Albany Build Pros today.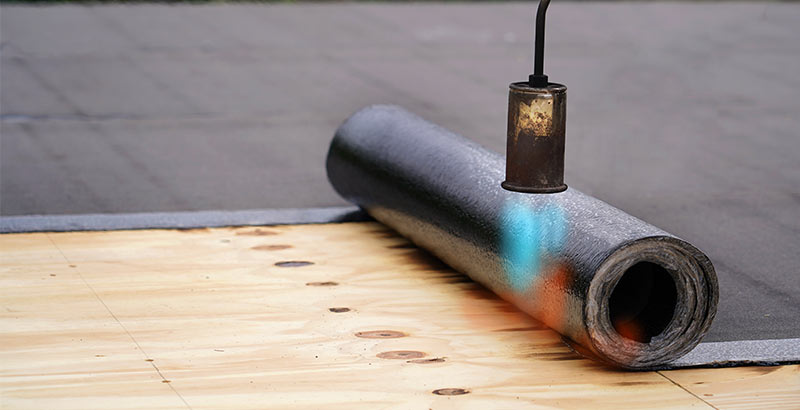 There are many different options for roof coating. Roof coating is the process of applying a liquid-based coating to the top of a commercial roof to prevent wear and tear, leaks, and other roof damage. While not as durable and long-lasting as an EPDM system, roof coating is a great option for businesses looking to protect their property. Different roof coating materials provide different benefits and drawbacks. Albany Build Pros can help you select the right roof coating for your commercial roof in Albany and Colonie.
This type of roof coating is emulsified asphalt and consists of asphalt particles dispersed in water. Clay is utilized as an emulsifying agent, and these coatings may also contain both organic and inorganic fibers and fillers for strength and durability. Asphalt Emulsions can come in black, brown, or as a reflective coating. They require very little material and can be applied using a push broom at about 1.5 gallons per 100 sq. ft. of roof.
Solvent-Based Silicone Coatings
Silicone roof coatings are generally produced by using a catalyst and solvents with a silicone base. Silicone is naturally occurring and makes these types of coatings biodegradable. Silicone coatings can be applied in a variety of manners, including spraying or rolling. They also come in a variety of colors, including reflective and translucent. This type of coating requires between 2 and 3.5 gallons per 100 sq. ft. of roof – depending on the substructure. Silicone has unique advantages over all other roof coatings because it can resist water ponding for extended periods of time, and it can adhere to substrates without a primer.
Roof coatings made from acrylic typically contain various types of acrylic polymer and are typically formulated to extend the life of the coating and improve overall durability. Acrylic roof coatings come in a variety of colors but are most commonly seen in reflective white. Acrylic coatings generally require two coasts, with the second running perpendicular to the first. It takes around 1 gallon per 100 sq. ft. to cover a roof because it doesn't need to be applied very thick. It can be applied by roller or sprayed on. Acrylic coatings typically require a recoat within 2-3 years of the application.
Solvent-Based Asphalt Coatings
Solvent-based asphalt coatings are often referred to as cutback coatings because the asphalt is 'cut back' with solvent, which makes it a liquid. This process makes the application process easier. Cutback coatings are available in black or aluminum (reflective). This type of coating can be rolled on at a rate of 1.5 gallons per 100 sq. ft. of roof.
Commercial Roof Repair
Process
Albany Build Pros residential roofing repair and replacement process begins with a no-hassle, free consultation. During your roofing consultation, you'll speak with one of Albany Build Pros' professional roofers about your project and budget. Afterwhich, you'll receive an upfront, free estimate for your roofing project and information on steps to begin the roof repair or replacement process.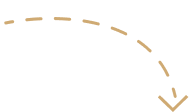 Thank you! We'll reply ASAP!
Find the Right Roofing Service for Your
Commercial Space.
Albany Build Pros Residential & Commercial Construction Services
With over 15 years of experience in residential and commercial roof repair, replacement, and general contracting, choose Albany Build Pros for your project.
Get Your


Free Roof Inspection
Thank you! We'll reply ASAP!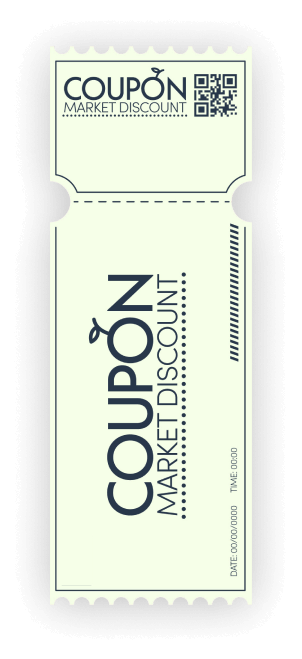 ANY SERVICE FOR NEW CUSTOMERS. UP TO $2000.

ANY SERVICE FOR NEW
CUSTOMERS. UP TO $2000.
Thank you! We'll reply ASAP!